Product Description
40W Waterproof Solar Powered Outdoor Wall Street LED Light
The JD-1940A 40W Solar Outdoor Waterproof Street Light is widely used in gardens, villa, backyards, building outdoor lighting, park, and different kinds of outdoor lighting.
This security light is easy to install. This light can also be activated when movement is detected at the the pre-set darkness.
This eco-friendly product uses solar power so you will notice a tremendous drop in your electricity bill even after illuminating your night.
Features
Solar Powered: Charge by solar, no wiring required, save energy.
Super Bright: 40W bright light, lights up your garden, driveway, patio, entrance, street or anywhere you need light after dark.
PIR Motion Sensor Design: Remote controlled OR Light automatically turns off in daylight and goes into recharge mode, auto dim mode at night. Dim to bright when motion is detected. Back to dim when no motions after 30s.
Waterproof: IP65 for waterproof which is outdoor waterproof. Built of high quality ABS for long lasting performance
Different lighting modes available
Remote Control Provided
LifePO4 battery longer life-span
Environmentally Friendly
Specifications
Brand: Jindian
Model No: JD1940-A
No. of LEDs: 80
LED Light Power: 40W
Solar panel: 10V 20W
Battery: 5000mAH LifePO4
Charging time: 6-8 hours
Lighting time: Supports 10 or more hours of lighting on full charge
Lighting mode: Remote control + PIR motion sensor + Light sensor
Material: ABS
Color Temperature: 6000 – 6500K (White)
Size: 49*25* 8 cm
Ideal installation height: 2.5-6 meters
Lighting area: 50m²
Package Includes:
1 x 2018 JD-1940A 40W Solar Outdoor Waterproof Street Light
1 x Remote control
2 x AAA batteries
Note:
– Solar light must be located in a place where it can receive maximum sunlight directly
– Illumination time depends entirely on the sun, weather, seasons, places, etc
– This product cannot be installed in the water, interior or under the tree
– Please do not look directly at the light to avoid eye damage.
Summary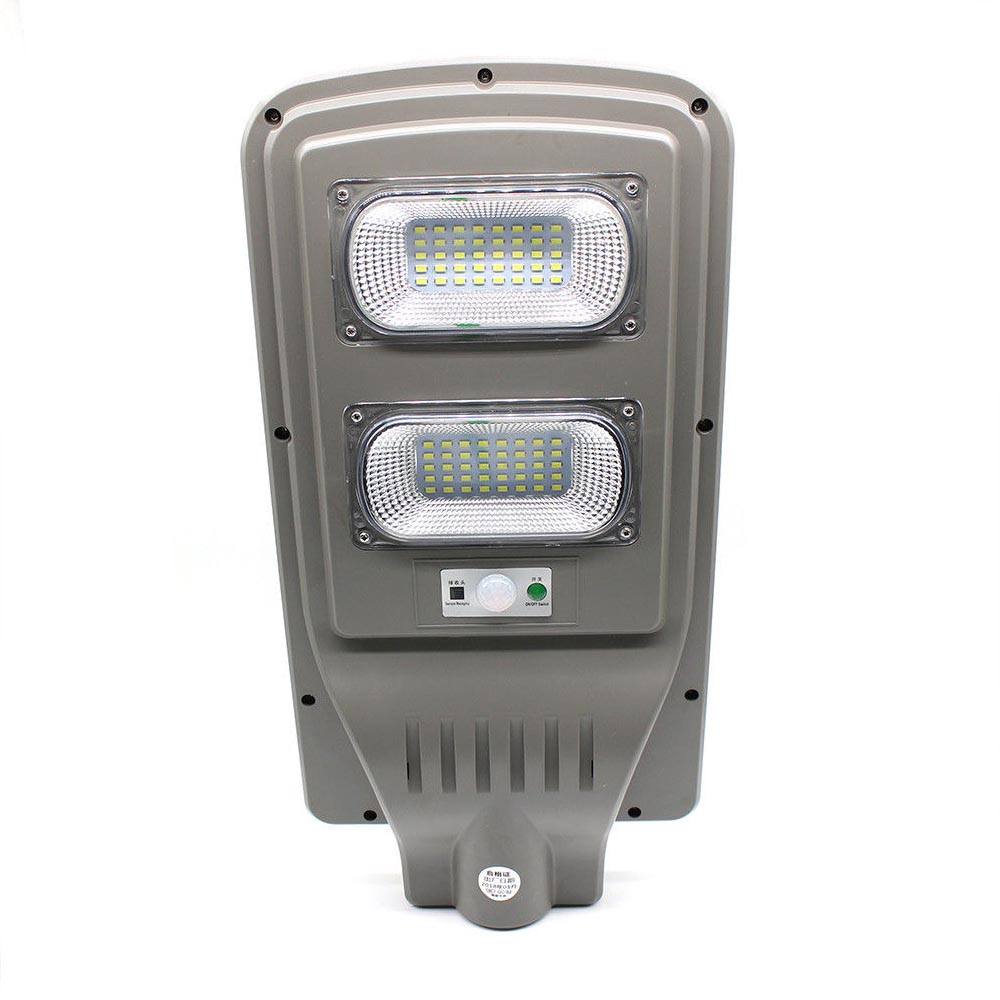 Author Rating





Brand Name
Product Name
40W Waterproof LED Solar Powered Outdoor Wall Street Light
Price
Product Availability