Product Description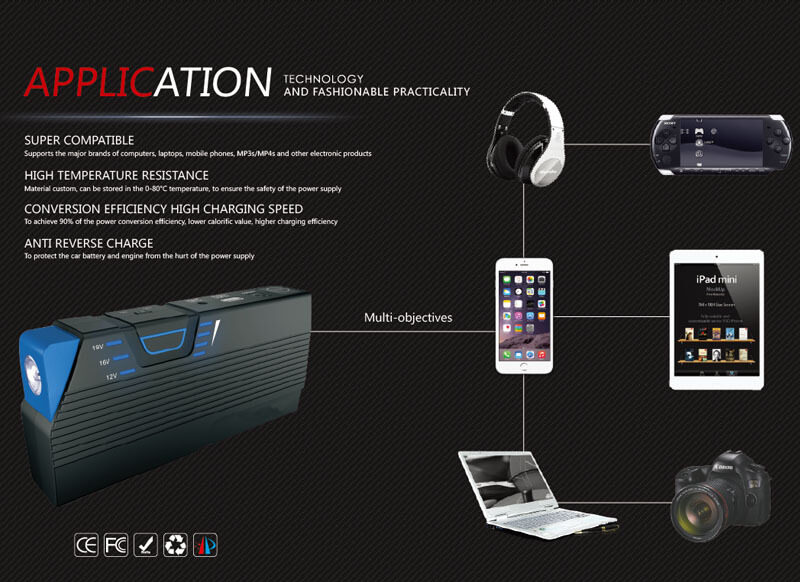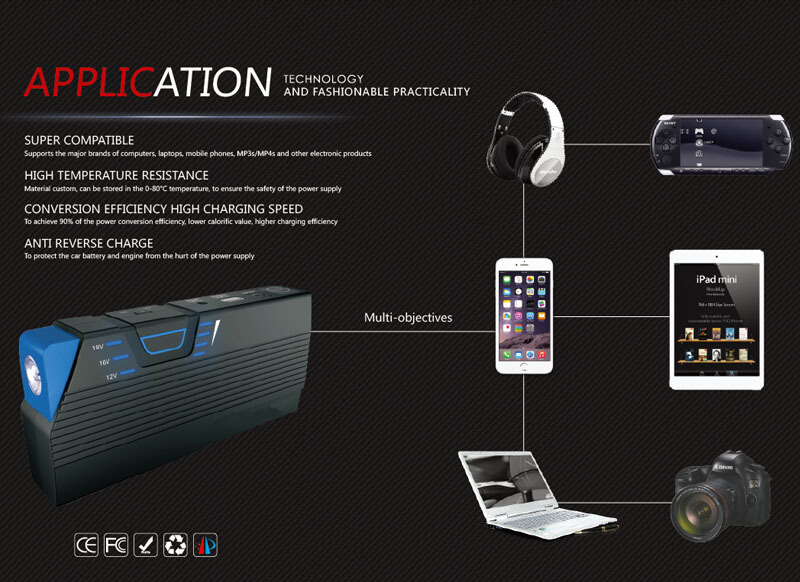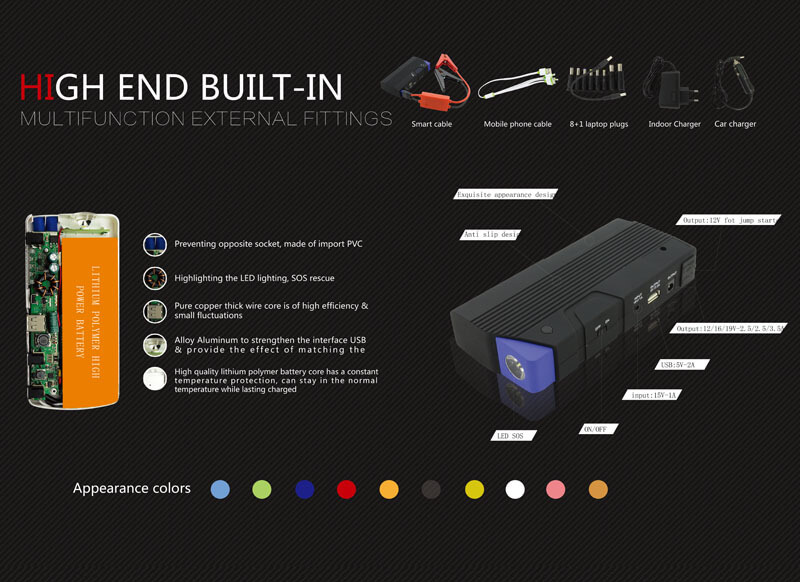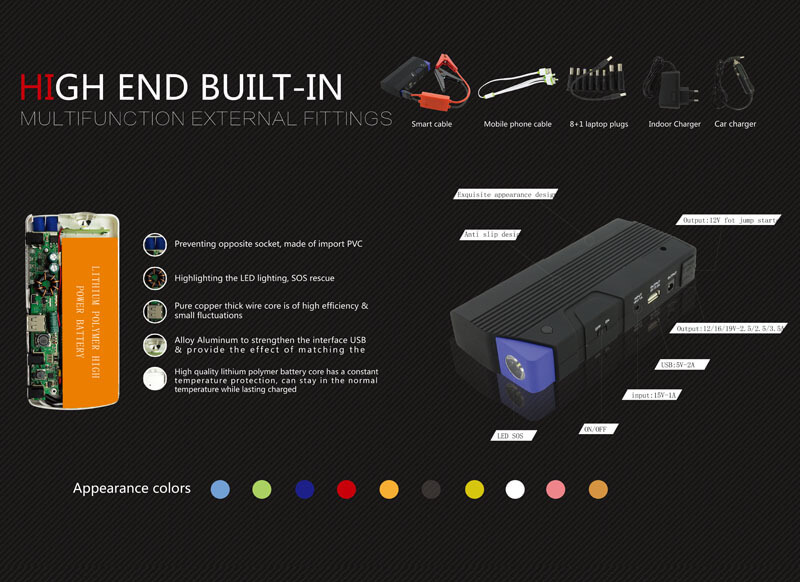 Features
Jump Start all 12V Engine vehicles (Gasoline ≤ 5.0L , Diesel ≤ 3.0L)
Emergency Flashlight
Light Weight
Portable
Specifications
Item: AUTO EPS Mini Multi-Function Jump Starter
Brand: E Power
Model: A001
Capacity: 13,600 mAh
Input Voltage: 15V
Output Voltage: 5V, 12V, 16V, 19V
Starting Current: 300A
Peak Current: 600A (3S)
Cycle Life: 3000 times
USB Ports: 1
Usage Temperature: 0°C to 60°C
Full Charge Time: About 3 hours
Dimensions (L x W x H): 165x78x35mm
Color: Black-Blue (As shown in image)
Warranty: 6 months against manufacturing defects
In the Box
1 x Powerbank
1 x Air Compressor
1 x Pair of Two Tone Crocodile Battery Clips
1 x Universal Charger Cable
1 x Power Adapter
1 x Car Charging Cable
1 x Interchangeable Jack Head Set
1 x User Manual
Important Note:
– Make sure that the engine is 12v otherwise the jump starter will get burned.
– Make sure that the jump starter has enough power, at least 80% before jump starting the vehicle else the jump starter will over-discharge.
– Take off the main unit within 30 seconds after starting the car
– If the wrong cables are connected, the cable will get short circuited
– If the +ve and -ve electrodes touch, the cable will be burned
– Do not disassemble the jump starter
– Do not store the product under direct sunlight, or store at places with heat.