Product Description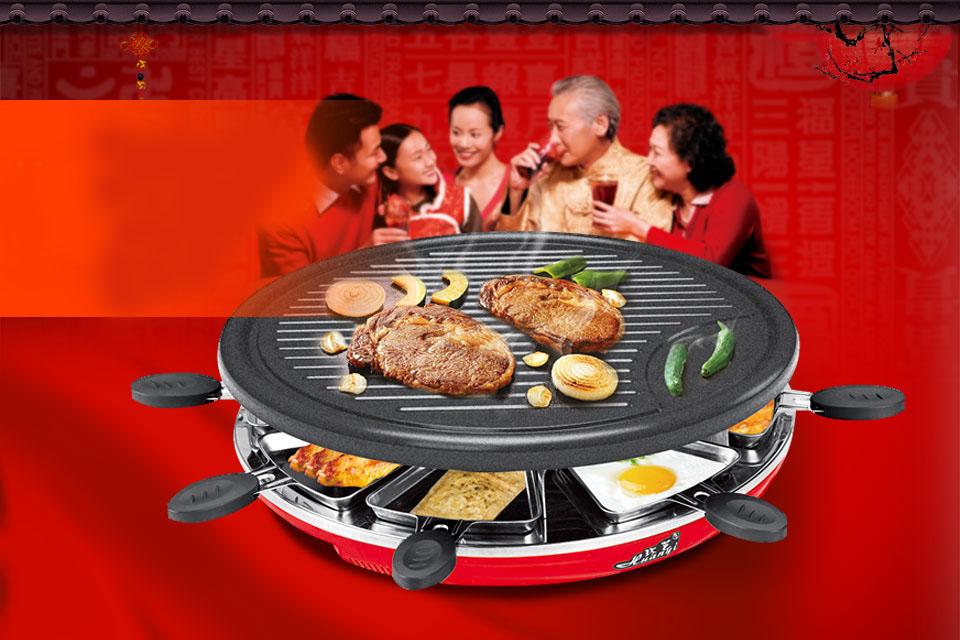 Features
Generates even, intense heat to have a perfect barbecue experience
Temperature regulator to easily manipulate the heat
One large plate and eight small frying pans for a variety of food items
Smokeless, ideal for indoor use
Compact and lightweight
Non Stick (Du Pont coating), Easy to clean
4 Rubber Headers for stability and to prevent sliding
Openings in the base for ventilation
Manufactured using Food Grade materials
Long Service Life
Environmentally Friendly
Specifications
Product Name: Electric Barbecue Grill
Brand: Huanyi
Model: HY9091A
Main Material: Aluminium
Other Material: Stainless Steel
Voltage: 220V – 240V (50Hz)
Power: 1300 W
Dimensions (LxWxH): 36.5 x 13 x 2.5 cm
Net Weight: 2.3 kg
Gross Weight: 2.7 kg
In the box
1 x Barbecue Grill
8 x Stainless Steel Small Frying Pans
1 x Large Barbecue Non-Stick Plate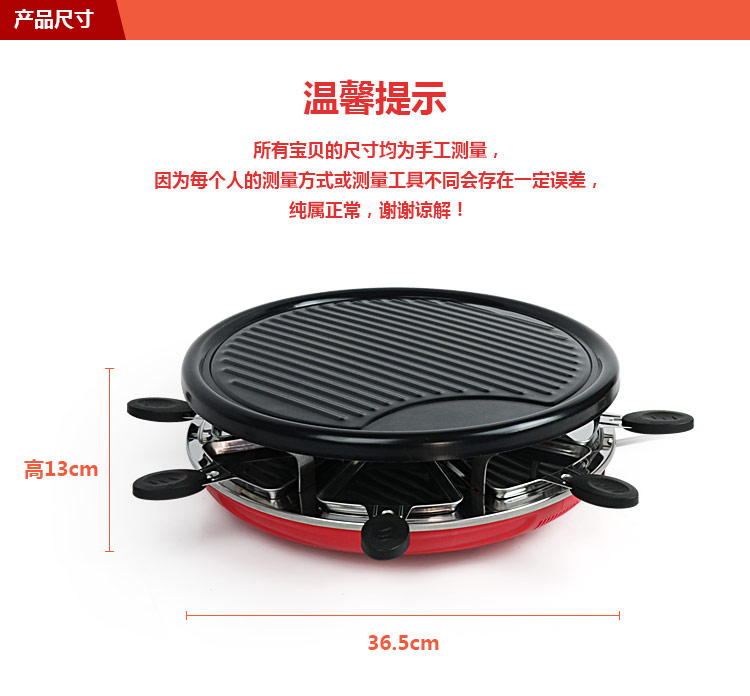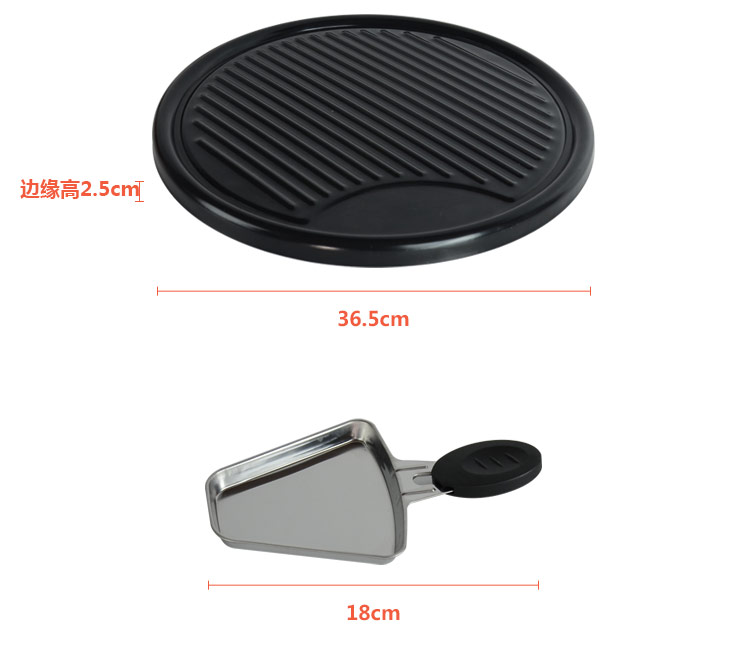 Usage Instructions
1. Once the power cable is plugged in, press the switch to switch on the machine.
2. Please preheat the plate for a few minutes.
3. Apply a layer of oil onto the pan before putting the food, in order to roast the food.
4. Mix any food and seasoning as desired.
5. Please regulate the temperature in order to avoid oil splashing.
Cleaning Instructions
1. Use soft,wet cloth to wipe the sundries when the machine cools down.
2. Frying pans can be washed with detergent.
3. Do not use metals and sharp tools when cleaning to avoid scuffing the surface.
Notice:
1. Machine should not be used around flammable items.
2. Do not wet the switch / light top shell, otherwise the machine will short circuit.
3. Do not use the machine when the power plug is damaged.
4. Do not touch the machine while in use.
5. Do not disassemble the machine.
6. Voltage should be suitable for the machine and use the grounding three-wire socket.
7. Do not let children handle the machine.
8. Do not heat an empty grill for a long time.
9. This machine can not use charcoal or similar fuel.