Product Description
Exploding Kittens is a card game for people who are into kittens and explosions and laser beams and sometimes goats. In this highly-strategic, kitty-powered version of Russian roulette, players draw cards until someone draws an exploding kitten, at which point They explode, they are Dead, and they are out of the game — unless that player has a defuse card, which can defuse the kitten using things like laser pointers, belly rubs, and catnip sandwiches. All of the other cards in the deck are used to move, mitigate, or avoid the Exploding Kittens. Exploding Kittens is the most-backed crowd funded project ever, The most-funded game in the history of Kickstarter, and has paved the way for peace and tranquility in the modern world.
Exploding Kittens is the brainchild of Elan Lee, Matthew Iman (creator of The Oatmeal) and Shane Small. Created in 2015, it is one of the most backed and funded Kickstarter projects, with 219,382 backers raising a whopping sum of $8,782,571!
Its popularity can be credited to its ridiculously simple concept that allows players to pick up easily and its adorable artwork. It is one of those party games that you look forward to bringing out when you are hosting game night with your friends.
AWARDS & HONOURS
2015 Golden Geek Best Party Board Game Nominee
GAME SETUP
All 4 Exploding Kittens cards and 6 Defuse cards should be removed before players get their cards.
Each player gets 4 random cards from the remaining shuffled pile and a Defuse card.
Next, insert the Exploding Kittens cards back into the pile. The number of Exploding Kittens in the game should be one less than the number of players.
Any additional Defuse cards should be inserted back into the pile.
Shuffle the deck and this is now your draw pile.
HOW IT WORKS
Nested among a deck of cards a mix of some innocuous cards and exploding kittens.
At each turn: you can choose to play as many actions as you wish or none at all. Your turn ends when you draw a card from the draw pile. The number of cards you have on hand does not matter.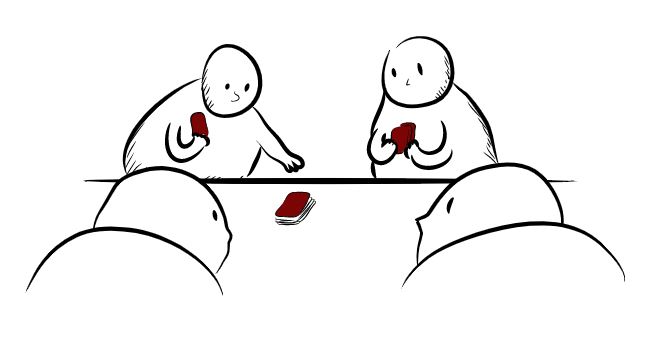 When someone draws an exploding kitten, he can play a Defuse card to save himself. Otherwise, he is considered dead and is eliminated from the game.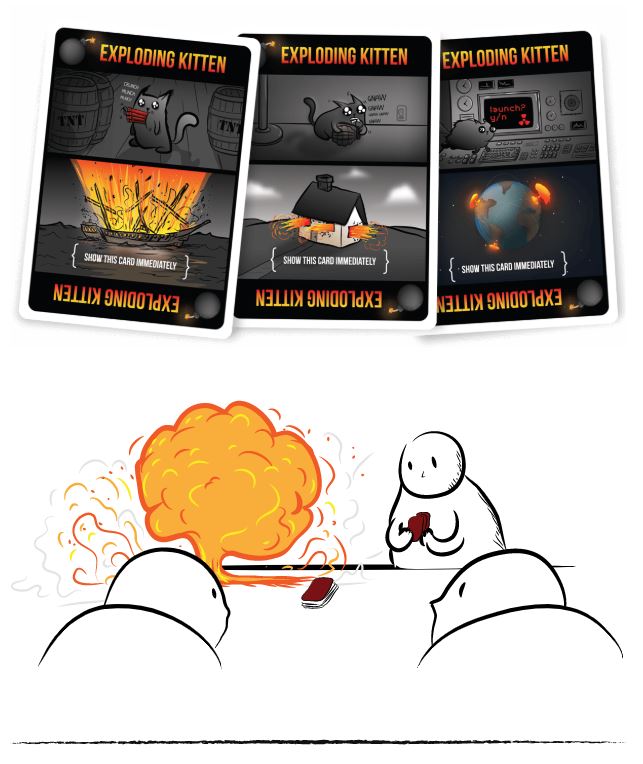 The game is also made exciting with other special cards like See The Future (peek at the top 3 cards of the deck), Nope (stop the action of another player) and Attack (end your turn without drawing a card and force the next player to take 2 turns).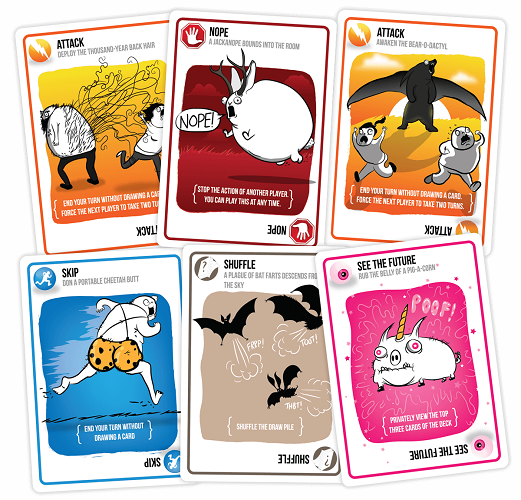 The game continues until there is a single surviving player left, who is the winner of the game!
Using strategy and wits, a player must attempt to play their cards such that other players end up with the exploding kittens while he or she escapes unscathed.
Exploding Kittens is essentially a Russian Roulette injected with a cute feline twist. It is an outlandish, hilarious, and silly game that will definitely make you laugh out loud. And if kitties, explosions, and goat butts are your thing, then this game is the one for you.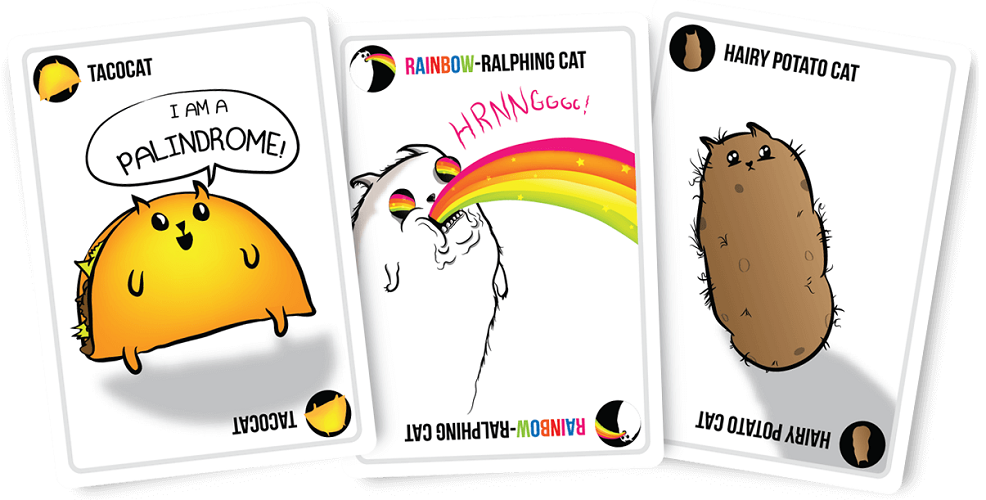 Like what you see? Take a look at the video below for more information.
Information
Ages: 7+
No of Players: 2-5
Time: 15 mins